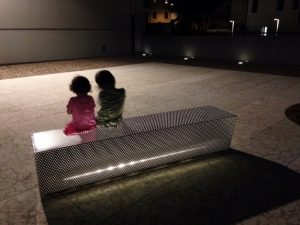 The world is a small place with evolving global trends, preferences and needs. Today, people are driven by innovation, creativity and that insatiable thirst for nothing but the best. Our surroundings are an expression of who we are. Urban design or rather aesthetics are not an end to itself. Well designed street furniture, bus shelters, litter bins, planters, bollards, fountains and information points are visual elements that contribute in creating livable spaces and to enrich peoples lives.
Designing street furniture and other urban design products require a very high level of expertise. Producing these elements that can bear the weather, wear and tear and elements such as dust, pollution etc without being impacted, requires very high end machinery and production facilities. Luckily, some brands such as Modo from Italy are focused on doing this right and these products are now available in India.
Newton Play offers you a wide range of exquisitely designed products for your urban living. We have urban street design products for malls, housing or general public areas. A wide range of seating systems, litter bins, cycle racks, planters, bollards, fountains, tree surrounds, information points etc. available at one place. The products have been designed keeping in mind the needs of the today's urban population. They are durable, aesthetically beautiful and functional. See the range of products available here.