Children love adventure. They love exploring and pyramid rope structure offers this element of adventure to them. Children can enjoy the thrill of climbing on a rotating pyramid (Roto300) by Holzhof.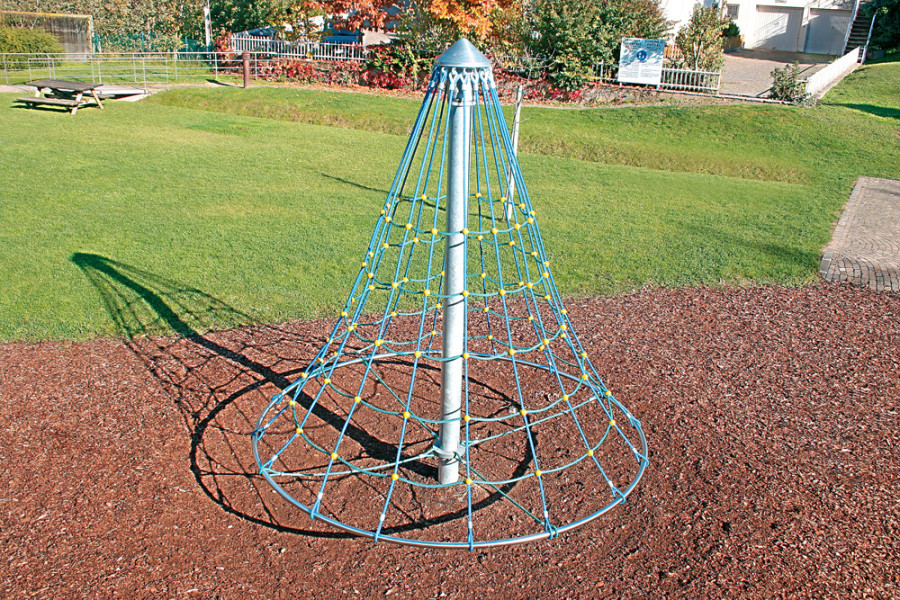 The rope structure helps children strengthen their muscles. The conical design adds to the appeal of a rope structure in a playground. They can climb, take part in healthy competition with peers, and develop their physical skills. The physical development of a child is essential like the other developments in them. The rotating pyramid not only helps a child explore and develop physical skills but is an aesthetic addition to the playground. It has twisted steel rope climbing net with conical rotating climber on pin comes with self-lubricating bearings. It has a galvanized load-bearing tubular steel of diameter 12cm with a cap, a circular ring made up of stainless steel, and a climbing net of nylon with steel core with PE strands and aluminum cables. This play equipment is suitable for any child above 6 years. The dimensions of the rotating pyramid are – length: 300cm, width:300cm, height: 300cm and security area: 600*600cm. This high-quality rope structure is offered by Holzhof and is now available in India.
This playing equipment is manufactured according to EN 1176 and 1177 : 2018 regulations and certified by Tüv Süd Nr. Z1A 11 01 24182 035.